High level photography
BasePoint Data's professional photographers have a wealth of combined knowledge and experience providing images from mast mounted digital stills camera systems that can be used for a range of activities.
Our services include
Panoramic and Line of Sight Surveys
A panoramic or line of sight (LOS) survey uses mast mounted stills photography from the proposed height of an antenna or mast network to give planning staff a clear, concise visual indication of any obstruction along a proposed route.
Obstructions such as building clutter or trees will seriously degrade the performance of any high frequency radio or microwave or any low power system such as wireless LAN.
A panoramic LOS survey allows planners to gain an understanding of these obstructions at the planning stage so that they do not impact on the success of the completed project.
BasePoint operate a number of vans and 4x4 vehicles, each fitted with a 25m pneumatic mast capable of surveying in the vast majority of landscapes
Highways and Security LOS CCTV Sighting Surveys
BasePoint offers its mast based photographic survey system to surveyors of CCTV locations along many of the country's major motorways and to mobile phone mast surveyors to verify adequate line of sight for proposed transmission masts.
Surveys can be conducted without the need for expensive lane closures and the technique has been employed on a number of the major motorways around the country. Our stills photographs can be stitched together to provide a panoramic view of an area for later inspection.
Mast Hire
BasePoint is pleased to be able to offer a mast hire service to other professional photographers, photogrammetrists, CCTV installers, radar operators, surveyors or others interested in capturing an aerial view of an area.
Our professional operators will manage the technical side of the operation allowing you to concentrate on the photography.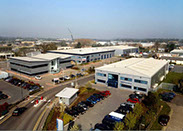 Commercial Building Photography
BasePoint can offer a range of photographic services to companies and owners of commercial property.
This can range from photographs to advertise the sale of a commercial unit to a company wishing to show a headquarters or office building from a unique angle in advertising and promotional material.
Our wide angle shots can show entire business complexes in one single image from a unique angle. Gallery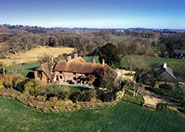 Residential Building Photography
BasePoint uses its mast based photography for the benefit of many estate agents and individuals wishing to take images of residential property.
Aerial photography can provide a stunning visual selling aid for promotional material especially on larger properties where the images can show the property to its best advantage. For the owners of such properties these images can provide a unique record of the house or building in the context of its environment. Gallery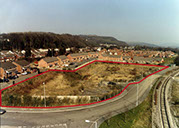 Boundary Disputes and Planning Applications
High level stills photography offered by BasePoint can provide key evidence in planning enquiries, appeals or boundary disputes.
Photographs taken from our mast based cameras quickly and easily show the lay of the land and can form part of the evidence needed to mount successful appeals and challenges. Gallery
Event Photography
BasePoint uses its mast based photography system to capture and record special events for a number of large organisations. From the opening of a new store to a significant landmark in the history of a school or college our photographs can provide a unique memory for those involved.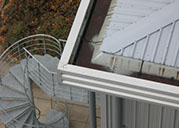 Roof Surveys
Mobile mast based camera surveys conducted by BasePoint can provide key information to facilities managers of offices and warehouses regarding the state of difficult to access roofs and ledges in many industrial units without the inherent dangers of staff or contractors having to gain access to the roof. The surveys can pinpoint areas where closer examination is required or highlight areas that require maintenance. Gallery