BasePoint Data undertake video surveys and analysis on a daily basis for a range of clients.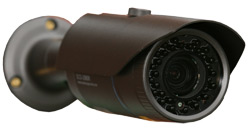 BasePoint Data has invested significantly in a range of state of the art digital camera systems to provide our clients with accurate, reliable survey information in a format that can be widely distributed and stored or viewed on any Windows based PC
Our standard day/night high resolution infra red digital cameras come equipped with image stabilisation and a motion detection capability should our clients not require a continuous image recorded. The 50 metre range on the infra red allows the system to be used in a zero light environment and still maintain an excellent picture quality improving the reliability of any data analysed from the image.
In addition, should our clients require it, we have a small number of full 1080p HD portable video cameras. These offer stunning picture quality and are suitable for a small number of specialist roles where the quality of the recorded image is of priority rather than the image analysis.
All our camera systems are rigorously checked to ensure high levels of reliability while investment in the latest technology allows clients to receive data of the highest quality.
Our camera systems are mounted on ground standing telescopic poles using suitable street furniture for support. No weight or load is transferred to the street furniture.